Replacing BlueVenn? Find out why we're the best alternative.
Learn more
Replacing BlueVenn? Find out why we're the best alternative.
Harnessing the Power of SMS in Multi-Channel Marketing
Rob Horton, Chief Executive Officer
As marketers we are always looking for the perfect mix of channels when it comes to customer engagement and experience. Adding SMS to your journeys can ensure that you send the perfect message, at the perfect time – every time.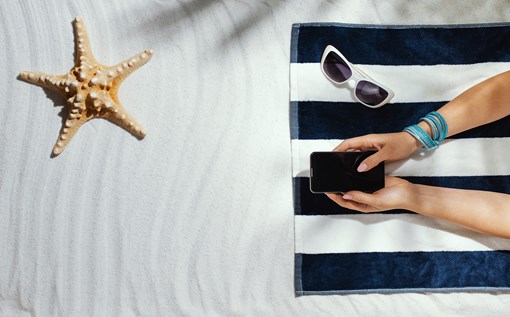 Standing Out in a Sea of Marketing Messages
In an era where consumers are bombarded with countless marketing messages across various channels, the immediacy of SMS stands out as a key advantage. Integrating SMS into multi-channel campaigns allows businesses to deliver timely and personalised messages directly to customers' mobile devices. By capturing their attention at the right moment, SMS enables marketers to cut through the noise and create a sense of urgency that can drive immediate action. When seamlessly combined with other channels like email, social media, and postal DM, SMS can become an integral part of a comprehensive marketing strategy.
Enriching Customer Journeys for Travel (get-it? boom-boom)
Provide your travellers with relevant and valuable information in real-time. Since they are already a customer, you will know quite a lot about them. Are they a budget customer, or a luxury customer – segment your customers by customer type to determine how you might serve the right message at the right time (see our RFM eBook to 'dive into' advanced segmentation strategies). Will your customer be looking for air-side meal coupons with your partner brands, or upgrades to fast-track security or to gain lounge access and avoid the queues and the marauding masses?
To really stand out, use SMS not just as an opportunity to offer valuable perks but to provide an enhanced experience. For example, you could provide reassurance that, if anything were to go wrong, the customer could contact you on a dedicated line for same-day travellers.
Equally, SMS could be used to lift the doom and gloom of a customer's first day back to work by automating an SMS with a repeat customer offer for the first working day after landing back on home soil. "First day back to work? Book next year's holiday now and give yourself something to look forward to!" By incorporating a direct link to exclusive travel deals travel companies can leverage SMS to tap into customers' wanderlust and encourage immediate bookings.
A Compelling Tool for Customer Engagement
The immediacy and integration of SMS within multi-channel campaigns make it a compelling tool for brands. Embracing SMS as a 'light touch' channel in your marketing mix makes it more powerful and could unlock new avenues for customer engagement and experience while driving business growth in today's fast-paced digital landscape. Being present with the right message at the right time, in their pocket, is just one way to delight them.
Summary
In the world of multi-channel marketing, incorporating SMS into your campaigns can make a significant impact on customer engagement and experience. The power of SMS lies in its ability to deliver timely and personalised messages directly to customers' mobile devices, cutting through the noise and creating a sense of urgency.
Whilst we have listed some examples where SMS can be used in the travel industry, it's important to note that this channel can be utilised in almost any industry or sector. Whether it's e-commerce, healthcare, financial services, etc., integrating SMS into your multi-channel campaigns can significantly enhance customer engagement and drive immediate action.
If you want to learn more about how Hive Marketing Cloud can improve your multi-channel customer journeys, get in touch.
About the Author

Rob Horton, Chief Executive Officer
Rob is co-founder and a digital marketing technology expert. He has spent the last 20+ years working with marketing teams of all shapes and sizes, to take their operational marketing needs and deliver successful technology-backed solutions. Rob sets the strategic direction for the company and works closely with clients and partners to ensure we continue to innovate faster than our competitors.
Connect with Rob on LinkedIn.
Articles
This is what we're talking about