Replacing BlueVenn? Find out why we're the best alternative.
Learn more
Replacing BlueVenn? Find out why we're the best alternative.
NEWS: Hive Marketing Cloud Recruits Mike Carey
Rob Horton, Chief Executive Officer
Hive Marketing Cloud Recruits Mike Carey, Ex-Bluevenn Head of Implementation to Bolster Client Team as Clients Continue to Transition from Upland BlueVenn to Hive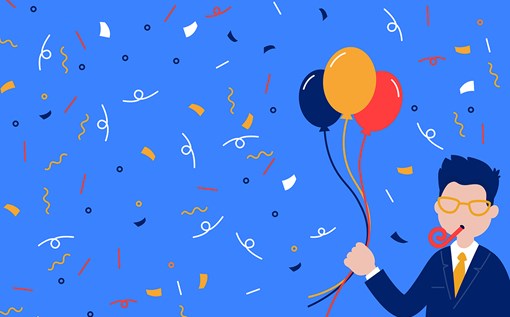 Welcome to the team
25 July 2023 - Hive Marketing Cloud is delighted to announce that it has recruited Mike Carey, former Head of Implementation and Professional Services at Upland BlueVenn.
Mike brings with him more than twenty years' experience from the marketing insights and automation industry, with proven delivery experience having built fabulous relationships with many of his clients over the years.
Rob Horton, CEO, Hive Marketing Cloud commented: "We are delighted to have secured Mike with all his valuable domain expertise – it's an exciting time to join Hive and we know that Mike will not only make a success of his role but also be a great person to have on the team."
Hive Marketing Cloud is a powerful customer intelligence and email marketing platform. With shared lineage across multiple facets of its business including technology, senior directors and investors from smartFOCUS, which later became BlueVenn; Hive Marketing Cloud feels it has both an unmatched understanding and enhanced capabilities to best support BlueVenn users.
Mike joins ex-smartFOCUS colleagues Debbie and David Greenman, Tracey Bishop and Sarah Garrard, all of whom have been long-standing employees of Hive Marketing Cloud under Directors Rob Horton and Jon Mitchell.
Mike Carey said: "Having recently won a number of exciting brands following the Upland decision to sunset the BlueVenn platform, Hive really is on a roll. I can't wait to add my expertise at such an exciting time, not to mention to reconnect with many members of the team at Hive."
Are you a BlueVenn customer?
For BlueVenn customers who'd like to learn more about transitioning to Hive Marketing Cloud – please schedule a call with our experienced and helpful team click here.
About the Author

Rob Horton, Chief Executive Officer
Rob is co-founder and a digital marketing technology expert. He has spent the last 20+ years working with marketing teams of all shapes and sizes, to take their operational marketing needs and deliver successful technology-backed solutions. Rob sets the strategic direction for the company and works closely with clients and partners to ensure we continue to innovate faster than our competitors.
Connect with Rob on LinkedIn.
Articles
This is what we're talking about