Replacing BlueVenn? Find out why we're the best alternative.
Learn more
Replacing BlueVenn? Find out why we're the best alternative.
What Is a Customer Data Platform (CDP) and what benefits does it provide?
Jon Mitchell, Chief Technology Officer
Disparate data and incomplete records leave many businesses unable to join up the dots and build meaningful customer segments. The answer to this? A Customer Data Platform (CDP)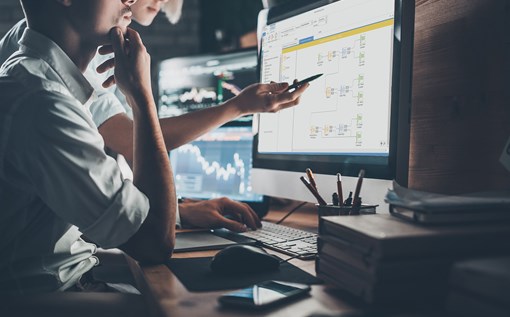 What is a Customer Data Platform?
A Customer Data Platform (CDP) is a database for marketers that provides a single view of all your customer data. It does away with silos and brings together data from every customer service and marketing channel your business has.
A CDP brings together:
online transactions
in-store purchases
contact profile
location data
website behaviour
email engagement
A CDP aims to enable true cross-channel personalisation and customer journey automation. To provide the fully rounded view of your customers needed to do this, it integrates with your existing CRM and eCommerce platform which allows you to analyse and act on everything you've learned about your customers, in one place.
Implementing a CDP ensures your campaign personalisation is based on a comprehensive understanding of how your customers behave. Increased engagement and conversions are a natural result.
Benefits of a Customer Data Platform
A CDP provides several obvious benefits. To help you build a business case, we explore each one in this section.
Saving time
Having a CDP saves time. Taking different data points from multiple marketing and customer service channels every time you want to build a campaign is time-consuming and cumbersome.
A CDP integrates with your CRM and multiple other channels, bringing together all your data automatically which makes a single customer view accessible instantly and creates dynamic segmentation.
Working with big data
Working with large datasets is tricky at the best of times. But in some instances what you hope to achieve might not even be possible without a CDP.
Spreadsheet applications like Excel are great at manipulating small datasets, but if you're working with big data, you're going to find it extremely difficult to do basic filtering. You'll likely run into memory issues, errors and slow down. Excel might even grind to a complete halt as it struggles under the weight of your data.
Excel also has limits on the number of columns and rows which means you'll need to split your database multiple times and repeat the same task over and over. The key limitation though is that your data will always be a snapshot, dynamic updates as engagement changes will not be possible.
How do we define big data? If you've got over 100,000 contacts in your database, then you're going to need to upgrade from a spreadsheet to a CDP.
Avoiding personalisation fails
When you try something clever with personalisation—but get key information wrong—you often make things worse than not personalising at all and can easily cause your contacts to disengage.
For example, you may email product recommendations that include something your customer just bought in store. Without a CDP, there is a real risk of this happening.
This kind of personalisation-fail makes it clear to the customer that your messages are automated and poorly-segmented. Not only may this irritate them, but it could make them unsubscribe completely.
Matching multiple data points about one customer
When you have a bunch of disparate data sources, you can end up with duplicate records for the same customer. Each may contain parts of the puzzle that need to be pieced together to personalise for them in a meaningful way.
A CDP joins the dots for you, matching customer identities from different devices and channels. It combines this with real-time website and in-store data to give you an accurate, up-to-date view of your customers in one place.
Analysing your audience
A CDP gives you instant access to consolidated cross-channel data, meaning you can analyse consumer behaviour and answer key questions about your audience.
For example:
Who are your most loyal customers?
Which products are popular with certain demographics?
Who hasn't made a purchase recently?
Which customers are coming to the end of their subscription?
Building real-time behavioural segments
When it comes to personalisation, a CDP means you can build segments based on real-time behavioural data.
This advanced segmentation is the cornerstone of behavioural marketing. It ensures customers receive timely, contextually relevant messages that they find engaging.
Increasing revenue
Running effective customer journey automation from a CDP allows you to grow customer engagement and therefore gives you the capability to promote them through the desired lifecycle with your brand, improving both customer experience and conversions.
Not only this, but next-level personalisation makes consumers feel more connected to your brand, building loyalty, promoting advocacy and boosting customer lifetime value.
The optimal outcome being a bigger return on your marketing investment and a more profitable and accountable marketing operation.
Improving reporting
A CDP also allows you to measure and report more easily. Having cross-channel data in one place makes calculating important marketing KPI's much simpler.
When you don't have to spend ages creating reports, you have more time to analyse them, allowing you to pinpoint areas to improve and continually build on your success.
Takeaway
A Customer Data Platform (CDP) allows you to access, analyse, and act on everything you know about your customers which means you can do more with your data and personalise your marketing in increasingly nuanced and effective ways.
The potential results are improved customer experiences, more conversions, increased customer loyalty, and more revenue. Without a Customer Data Platform (CDP), it is hard for marketers to reach their full potential.
To learn more about Customer Data Platforms and how they can benefit your business, don't hesitate to get in touch.
About the Author

Jon Mitchell, Chief Technology Officer
Jon is the co-founder and Chief Technology Officer at Hive. He has over 20 years experience in software development, with the majority of that focused on creating fit for purpose Marketing solutions, with companies such as Occam, Alterian and Experian. From architecture and design, development and testing, to deployment and cloud hosting, Jon leads our R&D team to ensure that clients and end-users can put their trust in our Hive Marketing Cloud platform.
Connect with Jon on LinkedIn.
Articles
This is what we're talking about