Replacing BlueVenn? Find out why we're the best alternative.
Learn more
Replacing BlueVenn? Find out why we're the best alternative.
Best practices when using email as a marketing channel
Jon Mitchell, Chief Technology Officer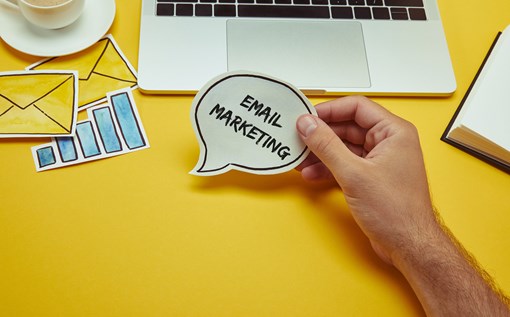 Competition is high
Email is the most used marketing channel, with 105 billion (Wordstream, 2016) email messages being sent out every day. With consumer mailboxes becoming more and more competitive, it's even more important to get the basics right. Otherwise, your message is over before it's opened.
Size matters
Who wants to wait for an email to open? Especially if it's a marketing email that you're not too bothered about missing. To ensure your email is immediately visible it needs to remain under 100kb, with images no bigger than 30kb. Sounds small doesn't it? But if it's compressed correctly it's not that bad. If your email is above 100kb, you're probably trying to fit too much in or your images are too big and being resized by the mailbox.
There are multiple tools you can use to manage image sizes, but the one I personally use is Adobe Photoshop. Here you can manage the pixels and the dpi ('dots' or pixels per inch), ensuring the image remains the right width but doesn't hog memory. Most print-ready images are outputted at 300 or 600dpi but 72dpi is perfectly fine for digital. If in doubt, just consider the pixels when working in digital.
Top tip: Check the size of the space you're trying to put the image into, as it's most commonly smaller than the image itself! This is a clear indication that you can reduce the size of the image without affecting quality.
Mobile considerations
Two thirds (Marketing Land, 2015) of emails are opened on mobile devices, most commonly on either smartphones or tablets. It's, therefore, important to consider this when building your email template. One main feature that is often overlooked is the use of content blocks. If you're using any kind of split column which is either left or right-aligned, it may look odd on an email. This is because all the content on mobile will be stacked instead of being side by side. The layout of an email can affect the clarity of a message and this must translate across all devices. Following a responsive grid layout can often help and many web or email design tools have the ability to view designs in different variations. It's also worth trying to view your email draft on your own computer and other devices before you send.
Subject lines
When an email subject is displayed in an average mailbox, only 65 characters are visible. This makes it important to remain within this limit otherwise it becomes unclear what you are trying to say and people won't bother to open it.
The feature line (the subheading under the subject line) also has similar constraints with only 90 characters visible within the mailbox. You should see the feature line as another chance to pitch the content of the email rather than being a rambly intro.
General guidelines
Content width: 600px
Image size: 30kb
Email size: 100kb
Header font size: 22
Body font size: 14
Image type: JPEG
Subject line: 65 characters
Header: 90 characters
The message, not the medium
At first glance, emails can seem so simple, but when you are looking to produce a polished, effective campaign, there are lots of technicalities to consider. But if the best practices here become second nature you can focus more tightly on the messages you're communicating and worry less about the email being deleted before it's read.
About the Author

Jon Mitchell, Chief Technology Officer
Jon is the co-founder and Chief Technology Officer at Hive. He has over 20 years experience in software development, with the majority of that focused on creating fit for purpose Marketing solutions, with companies such as Occam, Alterian and Experian. From architecture and design, development and testing, to deployment and cloud hosting, Jon leads our R&D team to ensure that clients and end-users can put their trust in our Hive Marketing Cloud platform.
Connect with Jon on LinkedIn.
Articles
This is what we're talking about