Replacing BlueVenn? Find out why we're the best alternative.
Learn more
Replacing BlueVenn? Find out why we're the best alternative.
NEWS: Award-Winning Ski Operator, Peak Retreats, Elevates Customer Engagement with Hive Marketing Cloud
Rob Horton, Chief Executive Officer
Hive Marketing Cloud is pleased to announce it now supports award-winning ski operator Peak Retreats with customer database unification, automation and email marketing.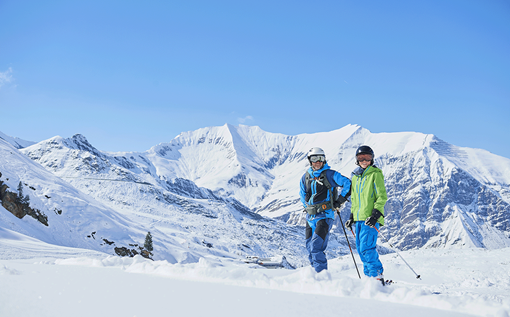 Supporting Peak Retreats
Having recently celebrated its 20th anniversary, Peak Retreats secured a win for the 'Best Ski Operator' at the 2023 Telegraph Travel Awards which is decided by votes from Telegraph readers. This year over 27,000 readers voted for their favourite.
Rob Horton, Hive Marketing Cloud CEO comments: "Hive is delighted to be supporting an organisation that really cares about the customer experience. This is where technology like ours comes into its own. For organisations that want to start the experience at the top of the funnel and continue it right through to repeat bookings from customers, it's paramount to lay a solid marketing data-based foundation."
The Hive Marketing Cloud customer unification process creates a robust marketing database of unified profiles from which intelligent analysis, modelling and segmentation can be achieved. Coupled with Hive's multi-channel journey and automation capabilities, Peak Retreats can communicate with their customers in a highly relevant, engaging and timely fashion.
Having experienced a number of efficiencies since starting to work with Hive, the team at Peak Retreats have saved a considerable amount of time already.
Alison Willis, General Manager commented "We are so pleased to have found a technology supplier that cares about the customer experience as much as we do. By moving away from having multiple data sources and adopting a marketing CDP with advanced segmentation and automation capabilities we are saving time and improving the customer experience. Our customers receive highly relevant and engaging communications tailored to their preferences, delivered precisely when they need them. With Hive's in-built tools and email capability, we dramatically reduce the data management overhead and gain even more capability to our marketing function."
Unlock Your Marketing Potential with Hive Marketing Cloud
Discover how Hive Marketing Cloud can transform your business' marketing potential. Don't hesitate to get in touch, we'd love to hear from you.
About the Author

Rob Horton, Chief Executive Officer
Rob is co-founder and a digital marketing technology expert. He has spent the last 20+ years working with marketing teams of all shapes and sizes, to take their operational marketing needs and deliver successful technology-backed solutions. Rob sets the strategic direction for the company and works closely with clients and partners to ensure we continue to innovate faster than our competitors.
Connect with Rob on LinkedIn.
Articles
This is what we're talking about