Replacing BlueVenn? Find out why we're the best alternative.
Learn more
Replacing BlueVenn? Find out why we're the best alternative.
Why Should You Unify Your Data?
Rob Horton, Chief Executive Officer
Marketing has become so huge, that sometimes managing all the different channels and data sources can be quite a handful. There are myriad of available tools to handle different components of your marketing mix, so why unify all your customer data sources into one location?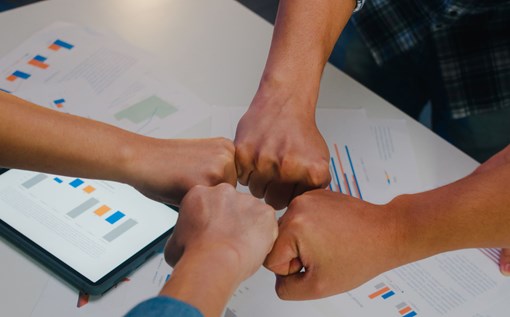 There are some signs to look out for that indicate if you've outgrown your marketing tools, but a key identifier is when you realise you have customer data 'living' in different lists, databases and tools. Combine this with a large customer base, and you have chaotic, disparate customer data that can't be easily acted on. This lack of data unification also leaves organisations wide-open when it comes to managing data compliancy and GDPR regulations.
Hive helps marketers to deploy much more sophisticated marketing by enabling them to act on their own customer data. This is the most unique marketing advantage any organisation could have.
Truly Personal Communication
When organisations are trying to communicate with thousands of people, while keeping resourcing overheads low, it's easy to see how any sense of personalisation could be lost as comms become more and more generic. Technology can support your efforts to drive truly personal communications, at scale; however, consolidating your data silos means that marketers can personalise to a whole new level.
Go beyond using a customers name, or their genre of purchase, and automate perfectly timed new customer email welcome journeys, or the ability to treat each segment (for example, VIPs) differently, or send communications to prevent churn (which can be identified across a number of consolidated data points).
Your Messages Remain Relevant
A consolidated view of your customer means you won't send offers to people that have already purchased - keep track of who's purchased what in your communications segments and campaigns and stop frustrating your customers; and giving away your margin!
Get your copy of our e-book now
Unifying Data for Marketing. Take the next step in marketing by bringing your data together.
Download now
Contact with perfect timing
Consolidating your marketing data means that you can determine markers based on customer behaviour in almost real-time. Those markers can identify the needs of the customer depending on multiple variables. The markers may indicate that a customer is a new customer and therefore triggers a welcome journey; or a churning customer that has not purchased for some time and therefore triggers an appropriate offer; or a VIP based on recent purchase behaviour, which triggers exclusive content, events or offers. All these journeys can be automated, set-up once and left to run with the appropriate customers dropping into and out of the various segments as their behaviour changes.
Automated messaging
With increased automation of communications as mentioned above, marketers free-up time to focus on insight and reporting. This means that marketers can improve outcomes of activities by implementing test, learn and adjust cycles by making changes, seeing their impact, and iterating to make constant improvements.
To understand all your options when it comes to implementing a single marketing database for your organisation, download our eBook now.
About the Author

Rob Horton, Chief Executive Officer
Rob is co-founder and a digital marketing technology expert. He has spent the last 20+ years working with marketing teams of all shapes and sizes, to take their operational marketing needs and deliver successful technology-backed solutions. Rob sets the strategic direction for the company and works closely with clients and partners to ensure we continue to innovate faster than our competitors.
Connect with Rob on LinkedIn.
Articles
This is what we're talking about