Imagine you're the customer
Your travel company emails
To offer you the holiday
you're on at a huge discount.
There's nothing like knowing
that you've paid more
to ruin a relaxing break.
Don't sell to the sold
Our software allows you
to create rules which
exclude customers
Who have already booked their
holiday - or are even away
when you're running
discount promotions.
Brand management
Exposing your loyal customers to
lower rates can lead to cancellation
or rebooking - and affect your profit
margins.
You also run the risk of losing
business credibility and
loyal customers
if you're not vigilant.
Built-in filters
Using Hive Marketing Cloud's
versatile filter system
You can choose which customers to
exclude from your messaging
Based on their travel
timeline or by destination.
Reduce your discounts
Regain control of your
revenue margin
And grow customer satisfaction
By using our tools
to be smarter with
your messaging.
Previous
Next




Increase the value of your bookings and customers
You've put out the promotion, you've secured the booking, but have you made the most out of your customer's engagement, or could you find other opportunities?
If you're looking to increase online booking value after the booking has been made, but you're not sure how or when to do so, look no further than Hive Marketing Cloud. Hive provides a visual Journey Planner that provides clear insights as to the perfect time to create up-selling promotions based on each customer's individual travel date.
Trigger a sequence of timely communications with your customers regarding additional services and products that they might be interested in bolting on to their existing holiday booking. Up-sell items such as transfers, car hire and excursions to increase booking value and expand customer satisfaction.
Hive Marketing Cloud's software highlights pre and post-travel communication opportunities allowing for maximum engagement with the traveller. Strong communication means that you can gauge how happy your customers are and how effective further cross-selling would be.
This is also the perfect chance to ask for those crucial reviews from customers who feel looked after by your company.
Solutions
Featured solutions to challenges in your sector
Right Time Marketing

Stop guessing and start matching your marketing promotions with your customer's actual booking horizon for accurate segmentation, right time promotions and strong conversions.

Margin Protection

Don't ruin a holiday or your profit margins by utilising Hive's software to exclude pre-booked customers from your promotional booking campaigns.

Increasing Booking Value

Time your promotional communications about additional holiday services with clear insights into your window of opportunity to increase the value of your bookings and customers.

Channel Cost Reduction

Do you know if your customers choose you over third-party affiliates? Make sure that they have no choice by targeting direct messages that make them want to use you and you only!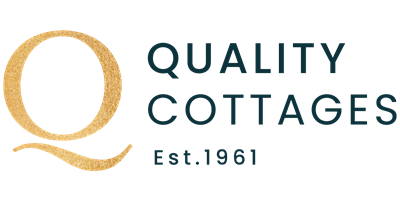 Case Study
By reactivating lapsed renters, Quality Cottages increased their overall bookings by 12% in the first year alone
Capabilities
High-level capabilities of Hive
See our platform in action
See what it can do for you, with a short platform demonstration.
Book demo